New York New York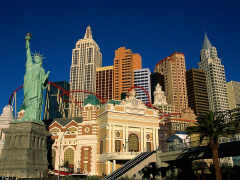 3790 Las Vegas Blvd S
Las Vegas
NV 89109
Tel +1 (702) 740 6969
New York New York Las Vegas
Location Right on the money, sitting on the corner of the Strip with Tropicana Avenue, the busiest road intersection in the USA. There are foot bridges connecting New York New York with the MGM and Excalibur.
Theme Well what can I say; it's the Big Apple. All of the buildings outside are 1/3 scale copies of those in Manhattan including the Empire State, Chrysler and CBS buildings. There is also a Statue of liberty and a Brooklyn Bridge with a " Coney Island" roller coaster screeching round the whole lot. The theme does not stop outside, as you enter the casino you will see manhole covers with smoke rising out of them, trees in Central Park and hotdog vendors. It is dubbed as the greatest little city in Vegas something, we think, is well earned.
Rooms NYNY used to be a cheap resort I am not sure why but now it's generally more expensive than MGM Grand and Monte Carlo. The rooms are a little on the small side but they are nice, be warned though if you have a room facing the strip you will hear the rollercoaster. It's quite cool that your room is in a particular New York Skyscraper like Empire State or Chrysler tower.
Attractions The Manhattan Express rollercoaster, supposedly the best in Vegas, runs round the outside of the structure speeding up to 67mph for $7 per ride. Sadly The Coney Island Emporium amusement arcade has been closed down. There are Ice shows outside, around Ellis Island, in the winter and tugboats spray water at each other in the summer.
Pool Surprisingly for a resort that has spent so much attention to detail the pool is very small and drab; this is not a place to stay if the pool is very important to you.
Shows and Entertainment Zumanity is the Cirque De Soleil offering here it's the sensual side of Cirque, that means nudity and sexiness all held together by a drag queen compere. We loved this show it was great fun but you have to be opened minded to enjoy it and you also need to sit facing the center of the stage we were at the side and feel that we missed something for this. Coyote Ugly whilst not a show in the true sense is an interactive bar where the bar tenders dance on the bar and pour drinks directly into patrons mouths.
Dining This is the only Strip resort that has no buffet. America - 24 hour coffee shop is very good though the wait for the food can be longer than you feel it should. Il Fornai is a lovely Italian next to a stream that offers "outside" dining this is one of the best places for breakfast in Vegas. Gallaghers Steak house is pricey but very good you can see all the meat maturing in glass fridges. Nine Fine Irishman is an Irish pub offering good food and ambience. There are also several Delis and hotdog stalls as well as the village eatery. This has a variety of, eat in/take away fastish food.
Gaming 81,000 sq ft of well themed gaming fun containing nearly 2500 state of the art slot and video machines, along with about 50 tables and 7 roulette wheels. NYNY contains one of the best selections of slots on the Strip with a very large selection of my favorites; the good old low roller nickel machines. They have all the usual wheel of fortune, Adams Family, Winning Bid etc. plus Swing which we did not see elsewhere. The gaming area is a little dark and in certain parts slightly cramped but didn't appear as noisy as some. Live acts performing at the huge bar at the front makes a nice diversion to the hundred dollars you have just lost. I don't know if we were just lucky but we seemed to have a better hit rate on the NYNY slots than at any other Strip casino.
Drinks service Like all casinos the service you receive whilst playing on the lowly nickel machines is never as good as when you are playing on the dollar ones, but the service here, even for us low rollers, was quite good. One thing - steer clear of the coffee.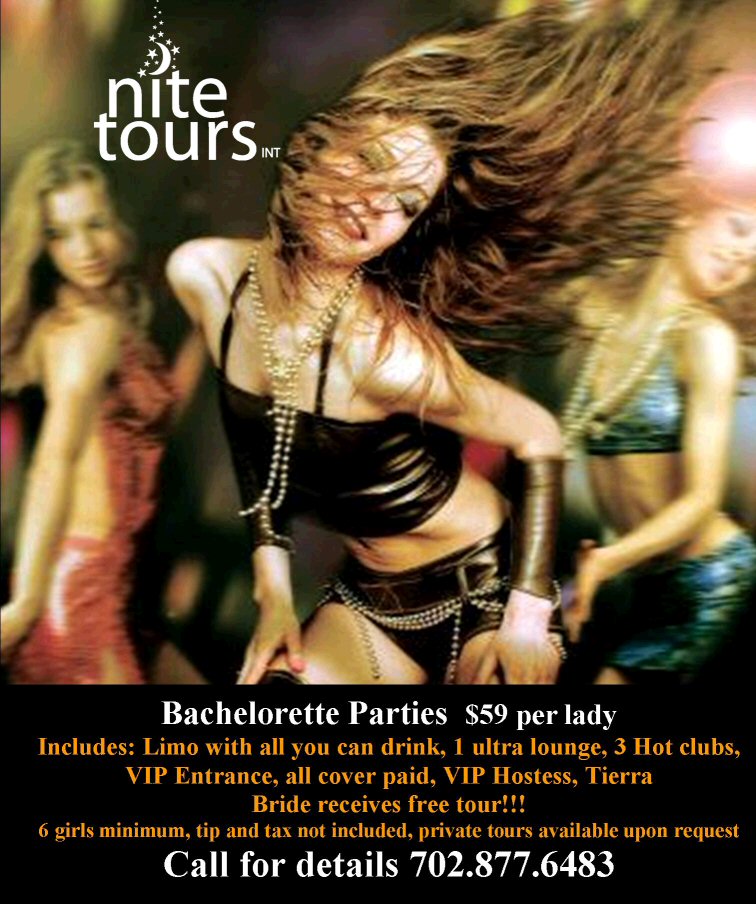 Overall We love it, it's exciting and you leave the real world for the time that you are in there. The theme works very well, with a very good variety of slot machines and friendly staff. It is our favorite casino, although it may have helped that we hit a jackpot there.
Good points The whole theme thing as you enter from the upper level is New York; it works well and is great fun.
Bad points I don't think that there is anything that I dislike about NYNY apart from that at busy times we had to wait for machine attendants but this could have been the same anywhere.
Top Tip If you ride the rollercoaster and love it you can by re-ride tickets for about half price or if you really love it you can buy an unlimited daily ride pass.
Resort Reviews Tips and Tricks Specials